Here are the basic concept of mobile edge computing (MEC) and some useful resources for MEC.
---
Background of MEC:
Many IoT devices may have limited or no computing capability and some IoT applications (e.g., autonomous driving and AR) require low latency in the control, communication, and computing services.
Owing to a large amount of data and tremendous devices, MEC has been proposed to improve the Quality of Service (QoS) of users at the edge, e.g., the macro base station (MBS) is equipped with computing resources to provide services to UEs or wireless devices.
UAV-aided MEC provides better wireless connections (line-of-sight) to UEs and more flexibility in the implementation as compared to the traditional MEC where the computing facilities are only available at the MBS.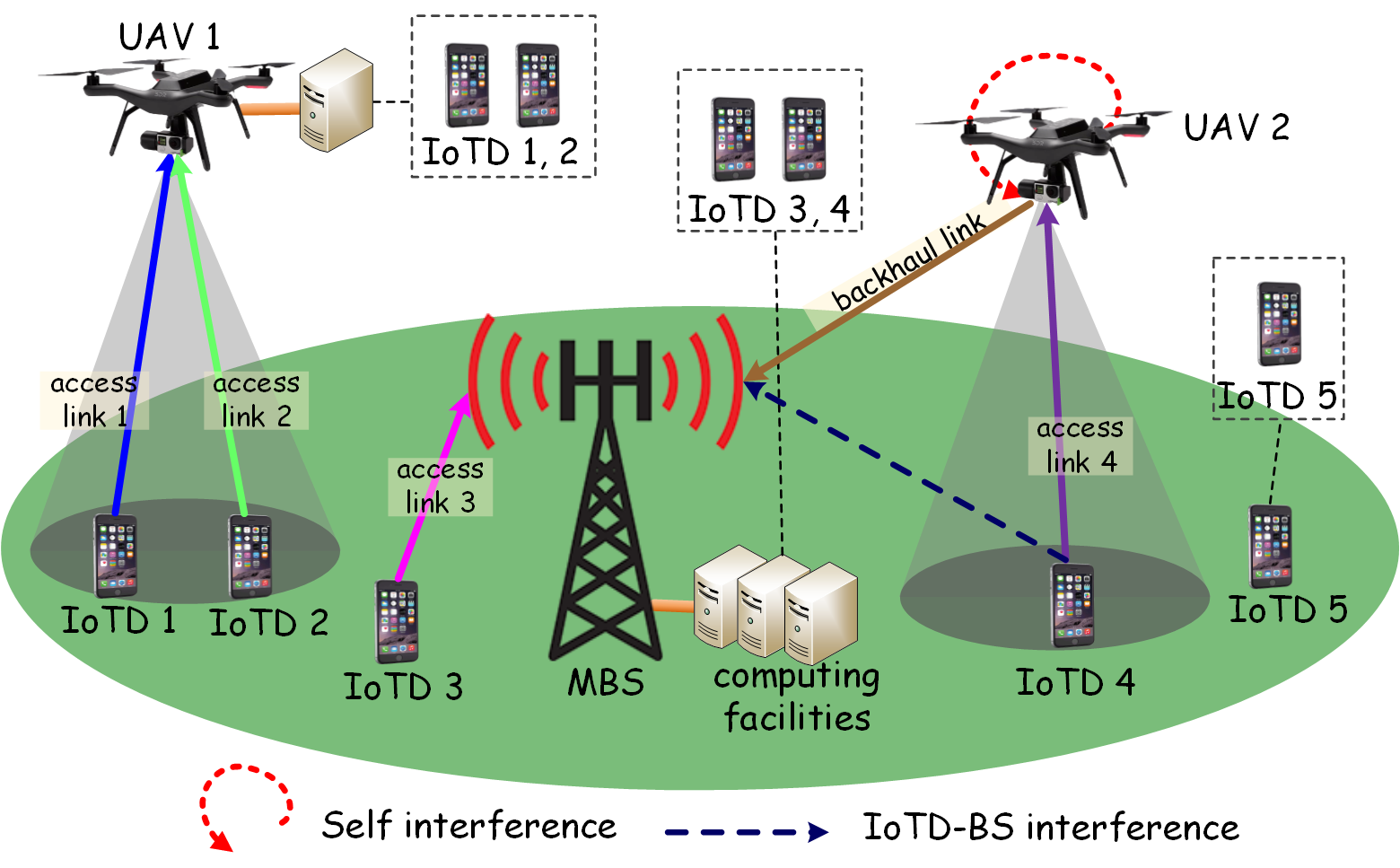 ---
For more details, please refer to the reference below:
L. Zhang and N. Ansari, "Latency-Aware IoT Service Provisioning in UAV-Aided Mobile-Edge Computing Networks," IEEE Internet of Things Journal, vol. 7, no. 10, pp. 10573-10580, Oct. 2020.